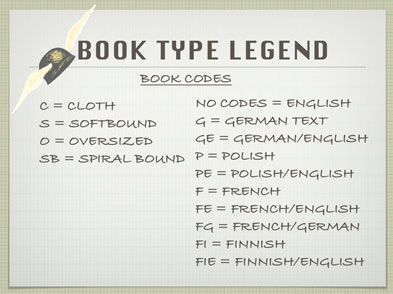 Free Shipping on orders of 8 or more books.
Applies to US Shipments only.
Please note, I do not add new books to my website until I actually have them in stock, as too many times in the past there have been the so called check's in the mail issues with problems from release dates to shipping and so on. Many of the new titles you see around I will carry and when I do have the book in stock they will be posted immediately.

A HISTORY OF CHINESE AVIATION ENCYCLOPEDIA OF AIRCRAFT AND AVIATION IN CHINA UNTIL 1949
Price:

$75.00
Book Type: C,O, please note condition in description
fresh flawless copies
by Lennart Andersson, 320 pages, more than 350 photos, maps, tables, listings, colour profiles.
For many years Lennart Andersson has been well known to aviation researchers world-wide for articles on many obscure aspects of pre-war aviation, such as the world's smallest air forces. This work benefits from many years of research spanning archives and libraries world-wide. For example, Andersson was one of the first aviation researchers to examine former Soviet archives in the early 1990s.
China was one such location that saw a great deal of aviation activity in the 1920s and 1930s, but much of it has remained undocumented in Western sources. Many published histories of aircraft types mention that a certain number were sold to China, but typically without any further information.
This book is a huge volume and Andersson addresses the subject in his typical meticulous way. Indeed, some aspects of early Chinese aviation history were very far-sighted, such as the purchase of 40 Vickers Vimy transports in 1919 for passenger transport purposes.
After an introduction to very early aviation history, the book then addresses the "provincial air forces" – of which there were many! These were: Canton Government (Kuomintang), Second Kwangtung (Canton) Air Force, Chekiang (Shanghai), Chihli (Paoting), Fukien, Honan, Hunan, Hupei, Kalgan (Kuominchün), Kiangsu (Nanking), Kwangsi, Manchuria (Fengtien), Shansi, Shantung, Sinkiang, Szechwan, Yünnan, Other Local Air Activities.
Then the book has the following chapters:
•Chinese Air Force: Central Government, Nanking; Chinese Naval Aviation; The CAF in 1942-1945
•Chinese Governments Collaborating with Japan
•The Civil War
•Civil Aviation in China: Aviation in Hong Kong and Macao; Minor Companies; China National Aviation Corporation; Eurasia; South-Western Aviation Corporation
•Aircraft Production in China
•Aircraft Types Designed in China
•Foreign Aircraft Types Used in China Until 1941
•Aircraft Types Acquired by the CAF 1942-1945
•Gliders and Sailplanes in China
•Chinese Aircraft Markings and National Insignia (including colour profiles)
•Sources and Literature
All in all this book fills a massive void on this subject. It will be of interest to anyone interested in aviation history – very little of the information is available elsewhere and much of it is completely new. A vast array of aircraft types were used in China, surely representing just about every aviation producing country.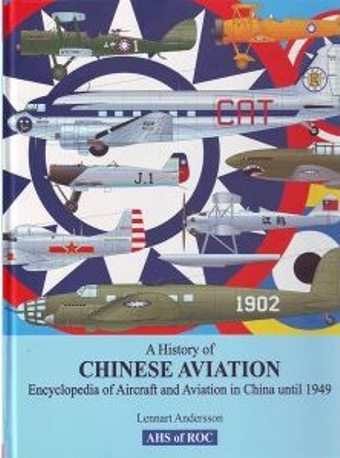 ---