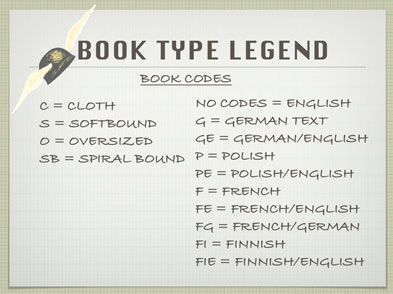 Free Shipping on orders of 8 or more books.
Applies to US Shipments only.
Please note, I do not add new books to my website until I actually have them in stock, as too many times in the past there have been the so called check's in the mail issues with problems from release dates to shipping and so on. Many of the new titles you see around I will carry and when I do have the book in stock they will be posted immediately.

B-4 - SOVIET HAMMER OF GOD: THE SOVIET HIGH-POWERED ARTILLERY 'TRIPLEKS' B-4 203mm HOWITZER, Br-12 152mm GUN, Br-5 280mm MORTAR AND VARIANTS
Price:

$95.00
Book Type: C,O
by Jochen Vollert, 224 pages, limited edition of 500 copies, lavishly illustrated with 415 black&white photographs, 119 graphics and sketches, fourteen 3-D artists' impressions in colour, twenty 3-D drawings and two five-perspective 1/35 scale drawings. English Text.
After the experience of World War One, the newly founded Red Army identified a need for heavy artillery pieces ranging from 152mm to 280mm. Despite the fact that the young Soviet state of the 1920s did not possess any major heavy industry, not to speak of experienced designers of military equipment, the idea of producing several different artillery pieces on a standardised gun carriage was outlined, first as the Heavy Artillery Duplex (with a howitzer and a gun sharing the same design of carriage), but in the mid-1930s the idea was expanded to a "Tripleks" (triplex) by adding a mortar sharing the same carriage design. This approach was to reduce the time needed to develop the systems and to ease mass production. The Soviet High-Power (Heavy) Artillery Tripleks would finally comprise the 203mm B-4 (B-4MM/B-4BM) and B-4M howitzers, the 152mm Br-2 and Br-2M guns, and the 280mm Br-5 and Br-5M mortars, whose development stretched over 25 years. The B-4 in its utmost refinement, the post-war wheeled B-4M (capable of firing a nuclear projectile) is today still considered an inactive asset in the Russian Federation's nuclear reserve arsenal.
This publication is a powerful statement covering the development history, the variants within the high-power artillery triplex, the wartime service and the technology of the most recognisable and impressive Soviet artillery weapon of the Great Patriotic War, simply called the B-4.
Chapters:
006 | Soviet Heavy Artillery - A Brief History
008 | The Soviet High-Power Artillery "Tripleks"
009 | B-4 Development and Production
019 | B-4 Organisation
027 | B-4 Red Army Service, Wartime Record, Parade Duty
045 | B-4 in Operation Barbarossa 1941, "Through the German Lense"
059 | Br-2 152mm Gun
077 | Br-5 280mm Mortar
089 | SU-14, S-51, S-59 - Self-Propelled Guns / Howitzers
095 | B-4M, Br-2M, Br-5M - Post War Nuclear Artillery
105 | B-4 - The German Side: 20,3 cm Haubitze 503 (r)
112 | Tripleks - Technical Data Overview
113 | B-4 Technology in Close-Up
116 | B-4MM
119 | B-4BM
130 | Gun Carriage - Tracked Early Type
138 | Gun Carriage - Tracked Standard Type
167 | Gun Carriage Limbers
173 | Barrel and Breech
183 | Barrel Carriage - Tractor Type
190 | Barrel Carriage - B-29
198 | Barrel Carriage - Br-10
207 | Ammunition and Ammunition Trailers
209 | Tyagatshi - The Tractors behind the Guns
221 | The Tripleks in Museums
---