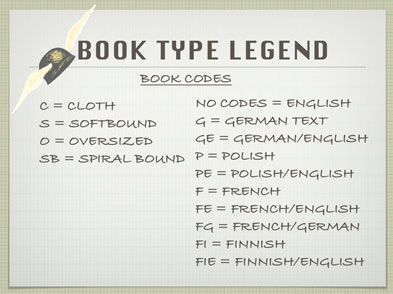 Free Shipping on orders of 8 or more books.
Applies to US Shipments only.
Please note, I do not add new books to my website until I actually have them in stock, as too many times in the past there have been the so called check's in the mail issues with problems from release dates to shipping and so on. Many of the new titles you see around I will carry and when I do have the book in stock they will be posted immediately.

800 DAYS ON THE EASTERN FRONT A RUSSIAN SOLDIER REMEMBERS WORLD WAR II
Price: $22.50

$25.00
Book Type: C
By Nikolai Litvin. During his 800 days of war, Nikolai Litvin fought at the front lines in the ferocious tank battles at Kursk, was wounded three times, and witnessed unspeakable brutalities against prisoners and civilians. But he survived to pen this brief but powerful memoir of his wartime experiences. Barely out of his teens, Litvin served for three years in the Red Army on the killing fields of the Eastern Front. His memoir presents an unadorned, candid narrative of the common soldier's lot in Stalin's army. Unlike the memoirs of Russian officers—usually preoccupied with large military operations and political concerns—this narrative offers a true ground-level view of World War II's deadliest theater. It puts a begrimed human face on the enormous toll of casualties and provides a rare perspective on battles that were instrumental in the defeat of the German army. Litvin's varied roles, ranging from antitank gunner at Kursk to heavy machine gunner in a penal battalion to staff driver for the 352nd Rifle Division, offer unique per-spectives on the Red Army in World War II as it fought from the Ukraine deep into the German heartland. Litvin documents such significant battles as Operation Kutuzov, Operation Bagration, and the German counterattack on the Narev, while also providing unique personal observations on fording the Dnepr River under enemy fire, the rape of German women by Russian troops, and literally seeing his life pass before his eyes as he watched a Stuka's bomb fall directly on his position. Originally written in 1962, with events still fresh in his mind, Litvin's memoir lay unpublished and unseen until translator Stuart Britton and a Russian colleague approached him about publishing it in English. Britton interviewed Litvin to flesh out the details of his original recollection and annotated the resulting work to provide historical context for the campaigns and battles in which he participated. Remarkably free of Soviet-era propaganda, this gem of a memoir provides a view of the war never seen by western readers, including photographs from Litvin's personal collection. 200 pp.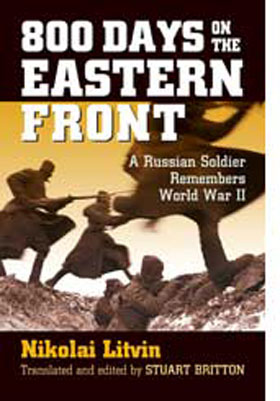 ---