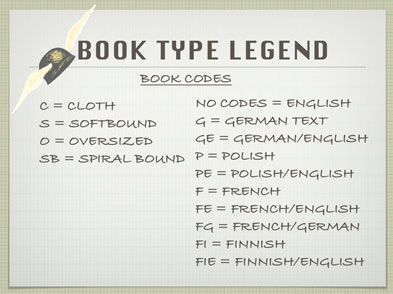 Free Shipping on orders of 8 or more books.
Applies to US Shipments only.
Please note, I do not add new books to my website until I actually have them in stock, as too many times in the past there have been the so called check's in the mail issues with problems from release dates to shipping and so on. Many of the new titles you see around I will carry and when I do have the book in stock they will be posted immediately.

86TH FIGHTER GROUP IN WWII
Price: $31.50

$35.00
Book Type: C, O
By Steve Luce. Here is the complete story of the training and operations of the 86th Fighter Bomber Group, Third Air Force and later with the Twelfth Air Force. The men as well as the machines they flew are carefully presented in a comprehensive, fully photographically documented format. Included are numerous, never-before-told personal accounts of combat and life in the 86th, woven in with the historical text researched and written by Steve Luce, a son of one of the group's pilots Lt. Warren Luce. Profiles of select colorful aircraft, their A-36s and P-47 Thunderbolts, are vividly illustrated by Terry Higgins. Training was in Meridian, Mississippi in 1942 with A-36s. They were first deployed in 1943 to North Africa and later to Italy and Corsica flying the P-47 in the MTO. Early 1945 found the active and effective 86th in France and Germany until war's end. The unit's complete known victory list is published herein. Explore their entire story through this photrich historical presentation of one of WWII's successful Fighter Bomber Groups. This volume is the commemoration of the sacrifices and dedication of a group of extremely courageous, though largely unheralded young men who volunteered to answer a call, and to prosecute to its finish, in a manner up close and very personal, a war not of their making so as to make the world free of tyranny and a safer, better place in which to live. Written by Steve Luce, the son of one of the pilots of the 86th, their story is presented by over 225 photographs from the veterans, most never before published and with personal stories about their war experiences. This is the story of the men and machines of the 86th Fighter-Bomber Group, 12th Air Force. The 86th was operationally assigned only two aircraft during WW II. From their combat debut in early July, 1943, out of Korba, Tunisia and later based out of Italy, until the summer of 1944 they flew the North American A-36 Apache or Invader. They also flew a small number of the straight P-51, the cannon-armed version of the same airframe, for pinpoint demolition work where the Browning .50 caliber weapon, of which the A-36 carried six, was considered too light, and bombs were considered too inaccurate. From the summer of 1944 until VE-Day they flew the Republic P-47 Thunderbolt. In the interim between official assignments, they filled in with P-40's. There is a certain kind of man who is greater than the sum of his parts. The moral imperative generated by his acknowledgment of duty and his regard for innocent life is stronger than his biological imperative for self preservation and he, the consummate altruist, goes in harm's way under the most dire circumstances imaginable, often on a daily basis, putting his life on the line (sometimes several times daily), knowing that there is a strong possibility that he might not return. Fighter-bomber pilots fought a unique kind of war in which they were often the sole targets for massed enemy guns. Flying in very small groups of usually less than a dozen, they engaged in what amounted to single combat, flying essentially alone, close to the ground, very visible to those multitudes of enemy guns, of which the pilots were often not aware until they started taking lead, steel and high explosive at very close range. When they died, they died alone, at low altitude and high speed with very little chance and less time to get out of aircraft turned into sieves by everything the enemy could put in the air, from large-caliber cannon shells to pistol rounds to bricks to the kitchen sink. Reading personal combat logs and squadron daily reports, it was stated very clearly that, in many instances, pilots on low-level strikes simply vanished. No one saw them get hit, no one saw them go in, no radio calls, nothing. This is their story, fully illustrated with dozens of color profiles by Aviation Artist Terry Higgins. Sixteen colorful profiles of A-36 and P-47 aircraft. Full color map plus over 200 rare photos! 144 pp.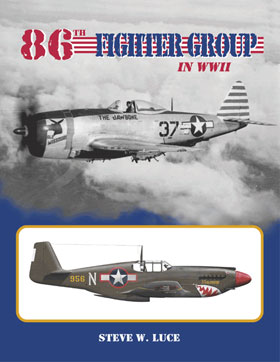 ---