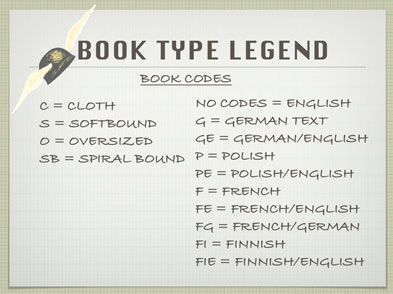 Free Shipping on orders of 8 or more books.
Applies to US Shipments only.
Please note, I do not add new books to my website until I actually have them in stock, as too many times in the past there have been the so called check's in the mail issues with problems from release dates to shipping and so on. Many of the new titles you see around I will carry and when I do have the book in stock they will be posted immediately.

ALLIES AGAINST THE RISING SUN THE UNITED STATES THE BRITISH NATIONS AND THE DEFEAT OF IMPERIAL JAPAN
Price: $36.00

$40.00
Book Type: C
By Nicholas Sarantakes. In the annals of World War II, the role of America's British allies in the Pacific Theater has been largely ignored. Nicholas Sarantakes now revisits this seldom-studied chapter to depict the delicate dance among uneasy partners in their fight against Japan, offering the most detailed assessment ever published of the U.S. alliance with Great Britain, Australia, New Zealand, and Canada. Sarantakes examines Britain's motivations for participating in the invasion of Japan, the roles envisioned by its Commonwealth nations, and the United States' decision to accept their participation. He shows how the interests of all allies were served by maintaining the coalition, even in the face of disputes between nations, between civilian and military leaders, and between individual services—and that allied participation, despite its diplomatic importance, limited the efficiency of final operations against Japan. Sarantakes describes how Churchill favored British-led operations to revive the colonial empire, while his generals argued that Britain would be further marginalized if it didn't fight alongside the United States in the assault on Japan's home islands. Meanwhile, Commonwealth partners, preoccupied with their own security concerns, saw an opportunity to support the mother country in service of their own separatist ambitions. And even though the United States called the shots, it welcomed allies to share the predicted casualties of an invasion. Sarantakes takes readers into the halls of both civil and military power in all five nations to show how policies and actions were debated, contested, and resolved. He not only describes the participation of major heads of state but also brings in lesser-known Commonwealth figures, plus a cast of military leaders including General of the Army Douglas MacArthur and Fleet Admiral Chester Nimitz on the American side and Admiral of the Fleet Sir Andrew Cunningham and Field Marshal Sir Alan Brooke on the British. He also paints vivid scenes of battle, including the attack of the British Pacific Fleet on Japan and ground fighting on Okinawa. Deftly blending diplomati political, and military history encompassing naval, air, and land forces, Sarantakes's work reveals behind-the-scenes political factors in warfare alliances and explains why the Anglo-America coalition survived World War II when it had collapsed after World War I. 28 photographs, 6 maps. 480 pp.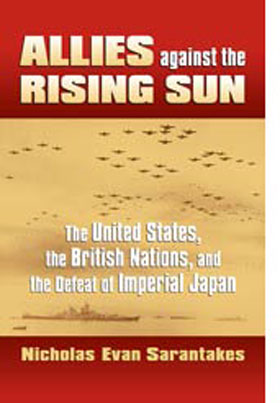 ---