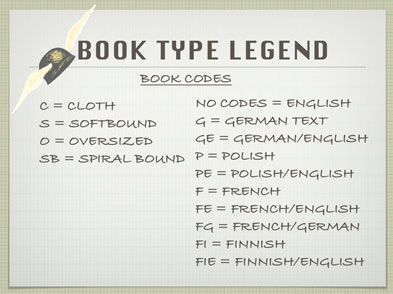 Free Shipping on orders of 8 or more books.
Applies to US Shipments only.
Please note, I do not add new books to my website until I actually have them in stock, as too many times in the past there have been the so called check's in the mail issues with problems from release dates to shipping and so on. Many of the new titles you see around I will carry and when I do have the book in stock they will be posted immediately.

AUSTRIAN ORDERS AND DECORATIONS PART 1: THE IMPERIAL-ROYAL ORDERS UP TO 1918
Price:

$244.99
Book Type: C,O, 2 volumes in slipcase
by M. Christian Ortner, two volumes in a slipcase; 832 pages total, more than 2,500 colour and black-and-white photographs
The orders and decorations of Old Austria are a fascinating field of study and research to this day, not only reflecting the continuity and turning points of the Habsburg Monarchy from the mid-18th century to the end of 1918, but also directly linked with the Medieval secular and chivalric orders and their extremely ideological and spiritual character, particularly through the Order of the Golden Fleece. The orders founded in the 18th and 19th centuries later also took into account a recipient's achievements but they still largely retained the nature of fellowships, loyal to their sovereign and ruler. Although these 'orders' were originally intended only for certain social and professional groups, throughout the 19th century the system of awards was increasingly expanded, with decorations commemorating various historical events or personages and later honouring general merit, military achievement or long service.
This resulted in a system that was not only comprehensive but complex and had its own peculiar characteristics, distinct from those of other nations.
There were for example privileges and monetary gratuities as well as ennoblement attached to some awards, a recipient's social background was taken into account and there was a strict hierarchy amongst the orders and decorations themselves.
This two-volume work, apart from dealing with the cultural and historical background, focuses in detail on the decorations themselves. They are shown here, in previously unpublished abundance, in a monograph of 832 pages with more than 2,500 photographs and illustrations. This constitutes Part I of the planned series and deals with the Order of the Golden Fleece, the Military Order of Maria Theresa, the Order of St. Stephen, the Order of Leopold, the Order of the Iron Crown, the Order of the Starry Cross, the Order of Elisabeth and the Order of the Slaves of Virtue.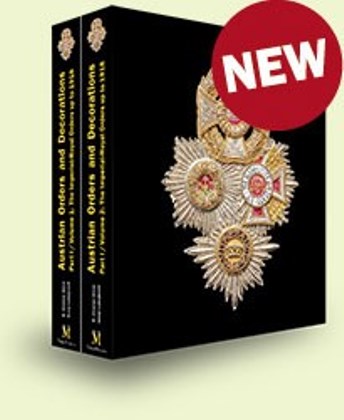 ---