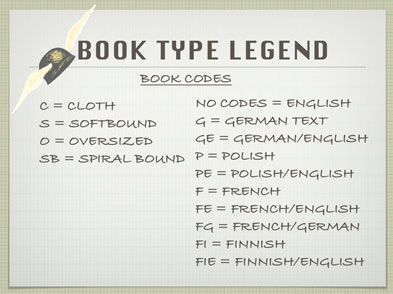 Free Shipping on orders of 8 or more books.
Applies to US Shipments only.
Please note, I do not add new books to my website until I actually have them in stock, as too many times in the past there have been the so called check's in the mail issues with problems from release dates to shipping and so on. Many of the new titles you see around I will carry and when I do have the book in stock they will be posted immediately.

BARBAROSSA DERAILED THE BATTLE FOR SMOLENSK 10 JULY - 10 SEPTEMBER 1941
Price: $81.00

$90.00
Book Type: C, original jacketed edition, not the currrent cheap digital reprint
by David Glantz, C This groundbreaking new study, exploits a wealth of Soviet and German archival materials, including the combat orders and operational of the German OKW, OKH, army groups, and armies and of the Soviet Stavka, the Red Army General Staff, the Western Main Direction Command, the Western, Central, Reserve, and Briansk Fronts, and their subordinate armies to present a detailed mosaic and definitive account of what took place, why, and how during the prolonged and complex battles in the Smolensk region from 10 July through 10 September 1941. The structure of the study is designed specifically to appeal to both general readers and specialists by a detailed two-volume chronological narrative of the course of operations, accompanied by a third volume, and perhaps a fourth, containing archival maps and an extensive collection of specific orders and reports translated verbatim from Russian. The maps, archival and archival-based, detail every stage of the battle. Within the context of a fresh appreciation of Hitler's Plan Barbarossa, this volume reviews the first two weeks of Operation Barbarossa and then describes in unprecedented detail Plan Barbarossa, Opposing Forces, and the Border Battles, 22 June-1 July 1941; Army Group Center's Advance to the Western Dvina and Dnepr Rivers and the Western Front's Counterstroke at Lepel' 2-9 July 1941; Army Group Center's Advance to Smolensk and the Timoshenko "Counteroffensive," 13-15 July 1941; Army Group Center's Encirclement Battle at Smolensk, 16 July-6 August 1941; The First Soviet Counteroffensive, 23-31 July 1941; The Battles on the Flanks (Velikie Luki and Rogachev-Zhlobin), 16-31 July 1941; The Siege of Mogilev, 16-28 July 1941; Armeegruppe Guderian's Destruction of Group Kachalov, 31 July-6 August 1941; Armeegruppe Guderian's and Second Army's Southward March and the Fall of Gomel', 8-21 August 1941; The Second Soviet Counteroffensive: The Western Front's Dukhovshchina Offensive, 6-24 August 1941 and the Reserve Front's El'nia Offensive, 8-24 August 1941; The Struggle for Velikie Luki, 8-24 August 1941. Based on the analysis of the vast mass of documentary materials exploited by this study, David Glantz presents a number of important new findings, notably: Soviet resistance to Army Group Center's advance into the Smolensk region was far stronger and more active than the Germans anticipated and historians have previously described; The military strategy Stalin, the Stavka, and Western Main Direction Command pursued was far more sophisticated than previously believed; Stalin, the Stavka, and Timoshenko's Western Main Direction Command employed a strategy of attrition designed to weaken advancing German forces; This attrition strategy inflicted far greater damage on Army Group Center than previously thought and, ultimately, contributed significantly to the Western and Kalinin Fronts' victories over Army Group Center in December 1941. 40 b/w photos, 107 maps. 656 pp.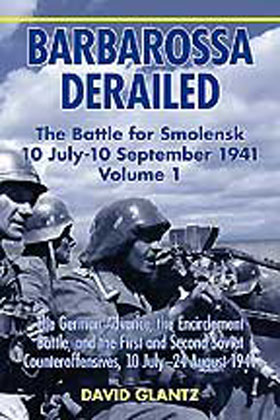 ---