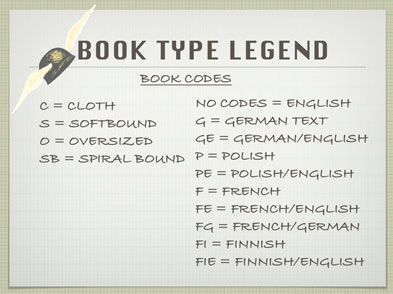 Free Shipping on orders of 8 or more books.
Applies to US Shipments only.
Please note, I do not add new books to my website until I actually have them in stock, as too many times in the past there have been the so called check's in the mail issues with problems from release dates to shipping and so on. Many of the new titles you see around I will carry and when I do have the book in stock they will be posted immediately.

BARBAROSSA DERAILED THE BATTLE FOR SMOLENSK 10 JULY - SEPTEMBER 1941 VOLUME 4 ATLAS
Price: $90.00

$100.00
Book Type: C,O,
by David Glantz, 152 pages, 120 color maps
At dawn on 10 July 1941, massed tanks and motorized infantry of German Army Group Center's Second and Third Panzer Groups crossed the Dnepr and Western Dvina Rivers, beginning what Adolf Hitler, the Fuhrer of Germany's Third Reich, and most German officers and soldiers believed would be a triumphal march on Moscow, the capital of the Soviet Union. Less than three weeks before, on 22 June Hitler had unleashed his Wehrmacht's massive invasion of the Soviet Union code-named Operation Barbarossa, which sought to defeat the Soviet Union's Red Army, conquer the country, and unseat its Communist ruler, Josef Stalin. Between 22 June and 10 July, the Wehrmacht advanced up to 500 kilometers into Soviet territory, killed or captured up to one million Red Army soldiers, and reached the western banks of the Western Dvina and Dnepr Rivers, by doing so satisfying the premier assumption of Plan Barbarossa that the Third Reich would emerge victorious if it could defeat and destroy the bulk of the Red Army before it withdrew to safely behind those two rivers. With the Red Army now shattered, Hitler and most Germans expected total victory in a matter of weeks. The ensuing battles in the Smolensk region frustrated German hopes for quick victory. Once across the Dvina and Dnepr Rivers, a surprised Wehrmacht encountered five fresh Soviet armies. Despite destroying two of these armies outright, severely damaging two others, and encircling the remnants of three of these armies in the Smolensk region, quick victory eluded the Germans. Instead, Soviet forces encircled in Mogilev and Smolensk stubbornly refused to surrender, and while they fought on, during July, August, and into early September, first five and then a total of seven newly mobilized Soviet armies struck back viciously at the advancing Germans, conducting multiple counterattacks and counterstrokes, capped by two major counteroffensives that sapped German strength and will. Despite immense losses in men and materiel, these desperate Soviet actions derailed Operation Barbarossa. Smarting from countless wounds inflicted on his vaunted Wehrmacht, even before the fighting ended in the Smolensk region, Hitler postponed his march on Moscow and instead turned his forces southward to engage 'softer targets' in the Kiev region. The 'derailment' of the Wehrmacht at Smolensk ultimately became the crucial turning point in Operation Barbarossa.
Serving as both a companion to the previous three text volumes in this monumental study, and as a standalone battlefield atlas, this volume provides over one hundred specially commissioned color maps that trace the course of the campaign, each accompanied by a detailed caption.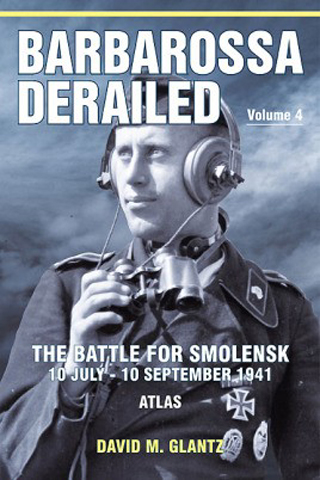 ---