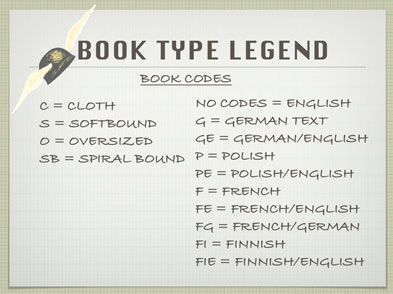 Free Shipping on orders of 8 or more books.
Applies to US Shipments only.
Please note, I do not add new books to my website until I actually have them in stock, as too many times in the past there have been the so called check's in the mail issues with problems from release dates to shipping and so on. Many of the new titles you see around I will carry and when I do have the book in stock they will be posted immediately.

BOMBER UNITS OF THE LUFTWAFFE 1933 - 1945 A REFERNCE SOURCE VOLUME 1 UNITS FORMATION AND REDESIGNATIONS COMMANDERS KEY OPERATIONS CODES AND EMBLEMS
Price: $54.00

$60.00
Book Type: C, O
By Henry De Zeng. During the interwar years, military planners sought new strategies to pursue in the event of any future war. Both in Britain and in particular, in Germany there were exponents of the theory that a major contribution to winning such a war could be made by exploiting the potential of bombers to expand the battlefield to the home front of their opponents, damaging the moral of the civilian population and disrupting the means of production. In Germany, the concept of Blitzkrieg relied heavily upon the use of the Luftwaffe's bomber force. From the Spanish Civil War through to Barbarossa, the integration of the Kampfflieger forces into the overall strategy proved highly successful. Once, however, Germany was forced onto the retreat, the tactics of the Luftwaffe's bomber forces changed from offensive actions to the defensive. This, the first of two volumes, provides an unprecedented level of information on the organisation of the Luftwaffe's bomber forces. Some 50 bomber Geschwader are covered in the two volumes, together with their component Staff flights and Gruppen. The books will cover pre-war formations, designations and reorganisations and continue through to the end of the war, with locations, bases and transfers together with an exhaustive breakdown of theatres of operations, key battles, missions carried out and aircraft types that were flown by each unit. They have, in addition, comprehensive listings of unit commanders with information on when, and often where, they were in command. As well as the aircraft, each volume includes photographs of many unit commanders. The authors also list all known bibliographic sources as a cross-referencing tool. Each volume is illustrated with large numbers of photographs, many of these will be in colour, depicting bomber aircraft in their unit markings with, wherever possible, close-ups of the unit emblems and badges. As far as is possible each unit is also illustrated with an emblem in full colour and a number of these will not have been seen before. The two authors, who are well-known and highly respected as experts in their field, have spent some twenty years compiling this most comprehensive and detailed history of the Luftwaffe's bomber units. This is another major reference work aimed at aviation historians and modellers. In terms of its scope, it is best compared to Ken Merrick's acclaimed Luftwaffe Camouflage and Markings volumes and these books will be sought by the same audience. c400 colour & mono photos 208 pp.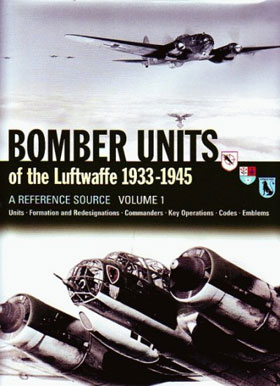 ---