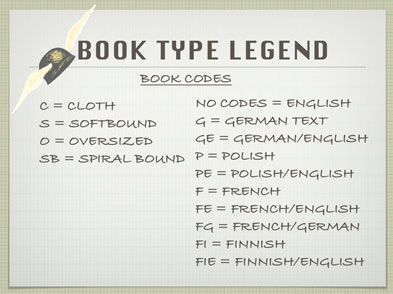 Free Shipping on orders of 8 or more books.
Applies to US Shipments only.
Please note, I do not add new books to my website until I actually have them in stock, as too many times in the past there have been the so called check's in the mail issues with problems from release dates to shipping and so on. Many of the new titles you see around I will carry and when I do have the book in stock they will be posted immediately.

HITLER'S ENGINEERS FRITZ TODT AND ALBERT SPEER OF THE THIRD REICH
Price: $36.00

$40.00
Book Type: C, O
By Blaine Taylor Copiously illustrated and carefully described, this is the first full treatment of two of the Third Reich's most important figures. While Nazi Germany's temporary ascendancy owed much to military skill, the talent of its engineers not only buoyed the regime but allowed it to survive longer than would normally be expected. This unique work focusing on Dr. Fritz Todt and Albert Speer, based on many previously-unpublished photographs and artwork from captured Nazi records, describes how engineering, as well as military skill, allowed the Third Reich to survive. Dr. Todt was the brilliant builder of the world's first superhighway system (the Autobahn) that still exists today, as well as the architect of the German West Wall (Siegfried Line) that predated the later Atlantic and East Walls. The builder, also, of each of the wartime "Fuhrer Headquarters," as well as the submarine pens, Dr. Todt was killed in a still-mysterious airplane crash that may well have been a Nazi death plot, though he was given a State Funeral by Hitler, Todt was succeeded in death as German Minister of Armaments and War Production by the Fuhrer's longtime personal architect (actually one of several), Albert Speer, who was credited by the Allies after the war as having prolonged the conflict by at least a year. Called a genius by Hitler himself, Speer designed and built the prewar Nuremberg Nazi Party Congress rally stands and buildings, many of which can still be visited. More importantly, under the constant rain of Allied bombs and the encroachment of Soviet advances from the East, Speer managed to keep the German industrial machine running until the spring of 1945, though it was driven ever further underground. He also allocated resources to fortifications and counterattacks (the V-missile installations) against both West and East, in attempts to stave off defeat. Convicted as a war criminal at Nuremberg, Speer served his entire 20 year-long sentence at Spandau Prison, then went on to become a best-selling author as a Nazi apologist who died in London suddenly in the arms of his lover on Sept. 1, 1981, the anniversary of the German invasion of Poland. Together, Todt and Speer were the pillars that supported the Third Reich throughout the vicissitudes of battlefield fortune. With over 300 photographs, this is the first work that examines their unique role in history's most terrible war. 400 photographs, 272 pp.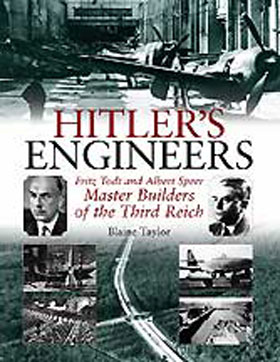 ---