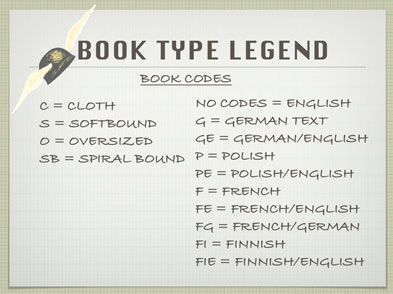 Free Shipping on orders of 8 or more books.
Applies to US Shipments only.
Please note, I do not add new books to my website until I actually have them in stock, as too many times in the past there have been the so called check's in the mail issues with problems from release dates to shipping and so on. Many of the new titles you see around I will carry and when I do have the book in stock they will be posted immediately.

WHY GERMANY NEARLY WON A NEW HISTORY OF THE SECOND WORLD WAR IN EUROPE
Price: $52.20

$58.00
Book Type: C
by Steven Mercatante, 408 pages.
This book offers a unique perspective for understanding how and why the Second World War in Europe ended as it did—and why Germany, in attacking the Soviet Union, came far closer to winning the war than is often perceived.
Conventional wisdom explains German defeat during World War II as almost inevitable, primarily for reasons of economic or military brute force created when Germany attacked the Soviet Union in 1941 and entered into a two-front war.
Why Germany Nearly Won: A New History of the Second World War in Europe challenges this conventional wisdom in highlighting how the re-establishment of the traditional German art of war—updated to accommodate new weapons systems—paved the way for Germany to forge a considerable military edge over its much larger potential rivals by playing to its qualitative strengths as a continental power. Ironically, these methodologies also created and exacerbated internal contradictions that undermined the same war machine and left it vulnerable to enemies with the capacity to adapt and build on potent military traditions of their own.
The book begins by examining topics such as the methods by which the German economy and military prepared for war, the German military establishment's formidable strengths, and its weaknesses. The book then takes an entirely new perspective on explaining the Second World War in Europe. It demonstrates how Germany, through its invasion of the Soviet Union, came within a whisker of cementing a European-based empire that would have allowed the Third Reich to challenge the Anglo-American alliance for global hegemony—an outcome that by commonly cited measures of military potential Germany never should have had even a remote chance of accomplishing. The book's last section explores the final year of the war and addresses how Germany was able to hang on against the world's most powerful nations working in concert to engineer its defeat.
Features
• Detailed maps show the position and movement of opposing forces during the key battles discussed in the book
• More than 30 charts, figures, and appendices, including detailed orders of battle, economic figures, and equipment comparisons
Highlights
• Offers a new framework for understanding the Second World War that challenging today's conventional wisdom explaining German defeat during World War II as inevitable
• Demonstrates how closely fought the war actually was
• Demolishes the long-standing myth that Germany's purportedly professional war machine would have won the war but for Hitler's incompetent leadership
• Synthesizes a tremendous amount of scholarship in a single publication for the reader
• Explains how the Mediterranean Theater of the War represented a crucial distraction and net drain on the primary German war effort in Eastern Europe
• Reveals why it was the combined arms panzer division as one key bolstering the German army's renaissance; not the tank itself
• Profiles wartime changes to the German panzer arm as a metaphor for the larger story behind the Wermacht's rise and fall
• Explores commonly ignored or marginalized campaigns from during the war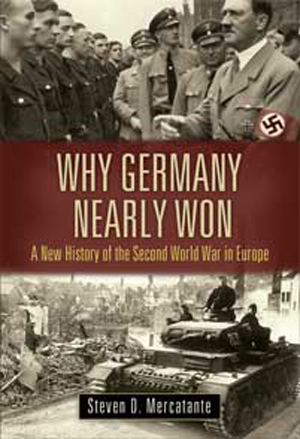 ---