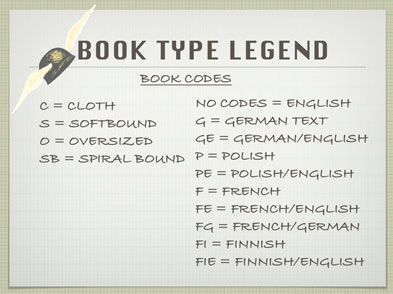 Free Shipping on orders of 8 or more books.
Applies to US Shipments only.
Please note, I do not add new books to my website until I actually have them in stock, as too many times in the past there have been the so called check's in the mail issues with problems from release dates to shipping and so on. Many of the new titles you see around I will carry and when I do have the book in stock they will be posted immediately.

WOLFRAM VON RICHTHOFEN MASTER OF THE GERMAN AIR WAR
Price: $31.50

$35.00
Book Type: C
By James S. Corum. Luftwaffe commander Wolfram von Richthofen was a brilliant master of the tactical and operational air war and one of the key catalysts in the resurrection of Germany's air force. Long overshadowed in history by his cousin, World War I's famous "Red Baron," von Richthofen served in seven major air campaigns from 1936 to 1944, and as senior air commander he was always at the center of the action. For this first full-length biography of von Richthofen, James Corum has mined the field marshal's extensive diaries, which provide a detailed record of military campaigns, tactical and operational problems, interactions with other commanders, and his assessment of methods and weaponry. He has also drawn on interviews with former Luftwaffe members and on his unparalleled access to von Richthofen family papers and photos. Corum reveals how, before World War II, von Richthofen played a central role in developing and building the Luftwaffe and such famous aircraft as the Me 109 fighter and He 111 bomber. He then delivered tactical and operational successes in the Spanish Civil War, where he established the close air support tactics that became an essential trademark of the German blitzkrieg. As commander of the Special Air Division in the invasion of Poland, he demonstrated the effectiveness of massed airpower and in 1940 helped produce a dramatic German victory in France by providing close air support for Von Kleist's panzer divisions as they raced to the English Channel. Later he also led the Luftwaffe's Second Air Fleet against the Allied landings in Sicily, Salerno, and Anzio. Providing a fully rounded portrait, Corum also cites von Richthofen's signal defeats in the Battle of Britain and around Stalingrad; depicts his arrogant and ruthless tendencies; and reveals his loyal but naïve belief in Hitler. Cutting through the myths that have grown around von Richthofen's life, Corum's study fills a major gap in the literature and offers new insight into German military culture, Hitler's strategic thinking, and their impact on the German way of war. Illustrated with a few photos and maps. 421 pp.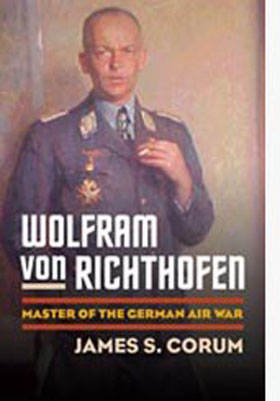 ---