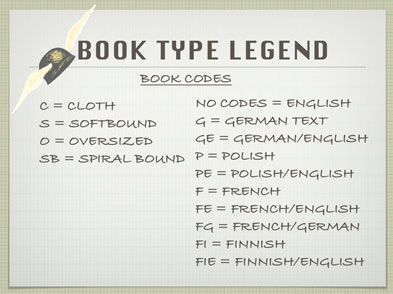 Free Shipping on orders of 8 or more books.
Applies to US Shipments only.
Please note, I do not add new books to my website until I actually have them in stock, as too many times in the past there have been the so called check's in the mail issues with problems from release dates to shipping and so on. Many of the new titles you see around I will carry and when I do have the book in stock they will be posted immediately.

YOU CAN'T GET MUCH CLOSER THAN THIS COMBAT WITH COMPANY H 317TH INFANTRY REGIMENT 80TH DIVISION
Price: $29.70

$33.00
Book Type: C
By A.Z. Adkins. Andrew Z. Adkins, Jr., graduated from The Citadel in May 1943 and immediately attended the U.S. Army Officer Candidate School, where he was commissioned and sent on to the 80th Infantry Division, then undergoing its final training cycle in the California-Arizona desert. Upon reaching the division, 2d Lieutenant Adkins was assigned as an 81mm mortar section leader in Company H, 2d Battalion, 317th Infantry Regiment. When the 80th Infantry Division completed its training in December 1943, it was shipped in stages to the United Kingdom and then on to Normandy, where it landed on August 3, 1944. There, Lieutenant Adkins and his fellow soldiers took part in light hedgerow fighting that served to shake the division down and familiarize the troops and their officers with combat. The first real test came on August 20, 1944, when the 2d Battalion, 317th Infantry, attacked high ground near Argentan during the Allied drive to seal huge German forces in the Falaise Pocket. While scouting for mortar positions in the woods, Andy Adkins ran into a group of Germans and shot one of them dead with his carbine. This baptism in blood taught him the answer to a question every novice combatant wants to hear: He was cool under fire, capable of killing when facing the enemy. He later wrote, "It was a sickening sight, but having been caught up in the heat of battle, I didn't have a reaction other than feeling I had saved my own life." Thereafter, the 2d Battalion, 317th Infantry, took part in a succession of bloody battles across France. Ineptly led through the tentures of several battalion commanders, the unit suffered grievous losses even as it took hills and towns away from brave and well-led German veterans. In the course of fighting graphically portrayed in this soldier's memoir, Andy Adkins acted with remarkable skill and courage, placing himself at the forefront of the action whenever he could. His extremely aggressive delivery of critical supplies to a cutoff unit in an embattled French town earned him a Bronze Star Medal, the first such award in his battalion. You Can't Get Much Closer Than This is at heart a young soldier's story of war. In vibrant, piercing terms, a junior officer's coming of age in battle is the compelling focus of page after page of action sequences that add up to a solid description of what modern warfare is really all about. 256 pp.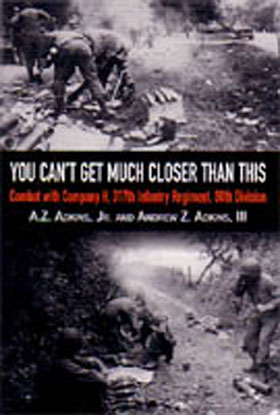 ---