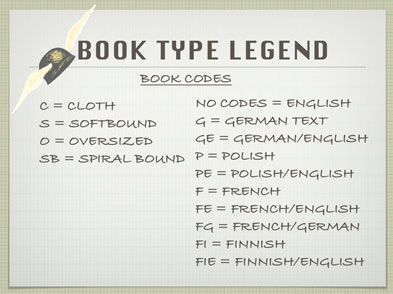 Free Shipping on orders of 8 or more books.
Applies to US Shipments only.
Please note, I do not add new books to my website until I actually have them in stock, as too many times in the past there have been the so called check's in the mail issues with problems from release dates to shipping and so on. Many of the new titles you see around I will carry and when I do have the book in stock they will be posted immediately.

ARMAGEDDON IN STALINGRAD SEPTEMBER - NOVEMBER 1942 THE STALINGRAD TRILOGY VOLUME 2
Price: $36.00

$40.00
Book Type: C
By David Glantz. The German offensive on Stalingrad was originally intended to secure the Wehrmacht's flanks, but it stalled dramatically in the face of Stalin's order: "Not a Step Back!" The Soviets' resulting tenacious defense of the city led to urban warfare for which the Germans were totally unprepared, depriving them of their accustomed maneuverability, overwhelming artillery fire, and air support—and setting the stage for debacle. Armageddon in Stalingrad continues David Glantz and Jonathan House's bold new look at this most iconic military campaign of the Eastern Front and Hitler's first great strategic defeat. While the first volume in their trilogy described battles that took the German army to the gates of Stalingrad, this next one focuses on the inferno of combat that decimated the city itself. Previous accounts of the battle are far less accurate, having relied on Soviet military memoirs plagued by error and cloaked in secrecy. Glantz and House have plumbed previously unexploited sources—including the archives of the People's Commissariat of Internal Affairs (NKVD) and the records of the Soviet 62nd and German Sixth Armies—to provide unprecedented detail and fresh interpretations of this apocalyptic campaign. They allow the authors to reconstruct the fighting hour by hour, street by street, and even building by building and reveal how Soviet defenders established killing zones throughout the city and repeatedly ambushed German spearheads. The authors set these accounts of action within the contexts of decisions made by Hitler and Stalin, their high commands, and generals on the ground and of the larger war on the Eastern Front. They show the Germans weaker than has been supposed, losing what had become a war of attrition that forced them to employ fewer and greener troops to make up for earlier losses and to conduct war on an ever-lengthening logistics line. 123 photographs, 49 tables, 97 maps, 6 x 9 900+ pp.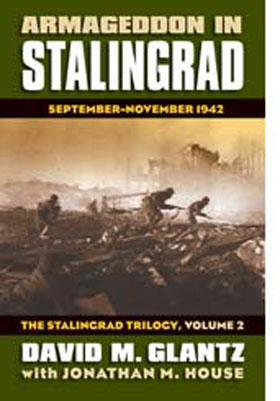 ---