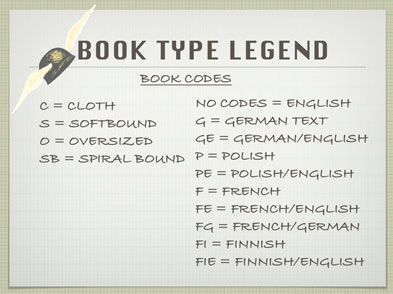 Free Shipping on orders of 8 or more books.
Applies to US Shipments only.
Please note, I do not add new books to my website until I actually have them in stock, as too many times in the past there have been the so called check's in the mail issues with problems from release dates to shipping and so on. Many of the new titles you see around I will carry and when I do have the book in stock they will be posted immediately.

VAMPIR FROM TEENAGE FLAK AUXILIARY TO NIGHT-FIGHTING MACHINE GUNNER IN WWII
Price: $22.50

$25.00
Book Type: C
by Rolf Fischer, 224 pages, 17 b/w photos
Rolf Fischer was born near Bremen in 1927. At age 15, he and his classmates were called up to serve as auxiliaries at the local antiaircraft defense battery. Here Rolf and his friends experienced Allied bombing raids, death, and killing. Along with the young auxiliaries, the flak battery comprised wounded front veterans and Soviet prisoners of war, referred to as "Hiwis." Rolf describes in great detail how all three groups interact and learn to work together. At age 17 Rolf is called up to the regular army and is sent to basic training with the 65th Regiment, 22 Luftlande Infanterie Division, at Delmenhorst. From there he is sent to a specialized machine gun–training facility in Denmark. Here Rolf and other handpicked recruits are taught to use MG 42s equipped with infrared optics. This early night-fighting gear was sometimes referred to by the Germans as "Vampir" (Vampire). The author provides an in-depth description of the equipment and its usage. Upon completion of the course, Rolf (now a corporal) and his squad are deployed on the Western Front, where they operate as an independent fire team, moving from unit to unit along the front. Rolf describes brutal combat in the Hürtgen Forest, supporting German paratroopers (Fallschirmjäger) in a desperate counterattack, and defending a position against dangerous US Army Rangers. He goes on to describe his surrender and captivity in a British POW camp. This is not a dry compilation of dates and figures; rather, it is an intense personal account of combat and comradeship in the deadly final acts of the Second World War. Fischer's narrative is constructed mostly through dialogue, providing an unusually immersive, cinematic feel to this exceptional memoir.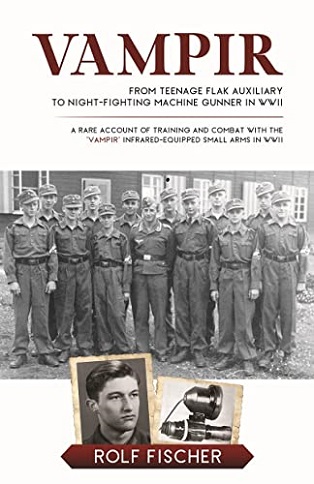 ---